Investment in eCommerce is rising, and search engine optimisation (SEO) is a key factor for online success. But some eCommerce businesses struggle to hire a full-time SEO expert because of a competitive job market, high-salary demands and uncertainty over the upcoming recession. This is where our monthly SEO services come in.
Our SEO services typically include on-page optimisation, content creation and optimisation, and ongoing data-driven search engine ranking optimisation using AI tools.
If you don't have the in-house skills to create and deliver a consistent SEO plan and need to outsource your eCommerce SEO neuraledge.digital is the perfect solution. We provide monthly SEO services that include all of the above, backed by 25 years of digital marketing and SEO experience in the eCommerce industry.
So if you're ready to take your online business to the next level, contact us today to learn more!
The Need for eCommerce Search Engine Optimisation
Search engine optimisation (SEO) is an essential aspect of digital marketing for eCommerce businesses. Without great SEO, your business will be difficult to find, and it won't rank on search engines, so your competitors will dominate the SERPs and generate clicks that could be going to your business.
However, hiring an SEO expert can be a challenge, it can also be time-consuming. That's why our award-winning Neural Edge monthly SEO services are the go-to choice for eCommerce leaders. Including everything an in-house SEO would do, we'll save you time and deliver impressive ROI with innovative, data-driven campaigns powered by AI.
Our monthly SEO services emphasise and prioritise content creation, technical website optimisation and off-site authority building using backlinks and PR. Doing this will improve your ranking on search engines and increase traffic to your website.
So, what are you waiting for? Book an intro call to find out more about our services and start your journey to organic eCommerce success.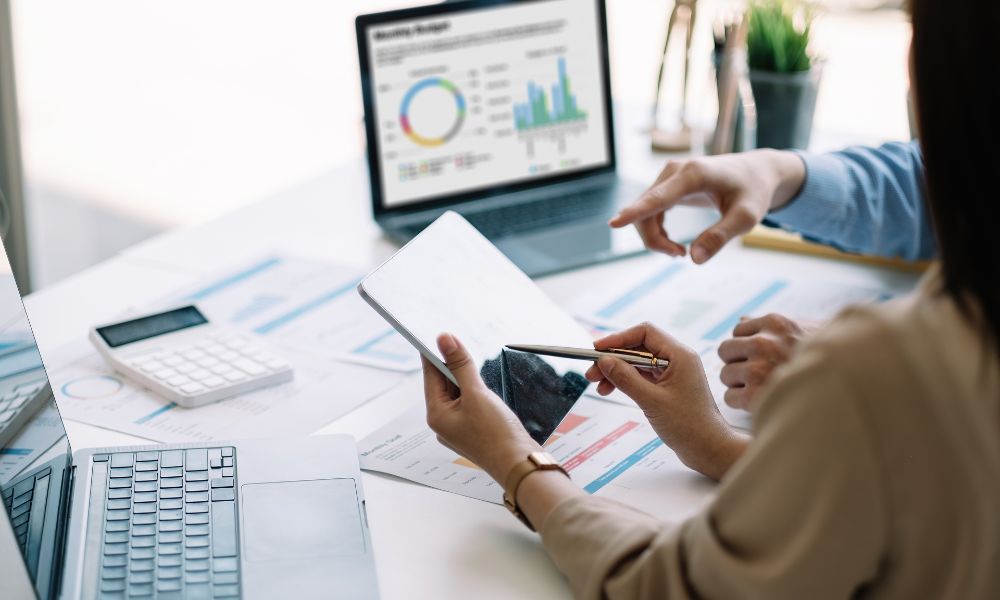 How Do Monthly SEO Services Benefit Your eCommerce Business?
It's no secret that better online visibility equals more sales. That's why monthly SEO services are so valuable for eCommerce businesses.
By working with a highly experienced SEO expert, you'll get the best results for your budget. Not only will your website's visibility on search engines be improved, but you'll also be able to achieve other desired goals – like increased traffic and better conversion rates.
This is the ultimate goal of our SEO service packages – to help your business grow and thrive. In 2022 we helped our clients to generate over 50m impressions and a quarter of million clicks leading to 1.4m in eCommerce sales from search marketing.
So don't wait any longer; book a FREE consultation today!
Different Types of SEO Services Available
Managing and executing digital marketing for an eCommerce business is hard work, and generating sales can be expensive. SEO delivers a cheaper cost per sale compared to other channels and supports your existing marketing activities to improve your visibility which drives more traffic to your site.
Choosing the right service is important, as there are a variety of activities that can be used. From on-page copywriting to link building and technical SEO, each will help you reach your eCommerce goals. We always recommend a mix of all three as a coordinated approach will boost your online sales and reach new customers.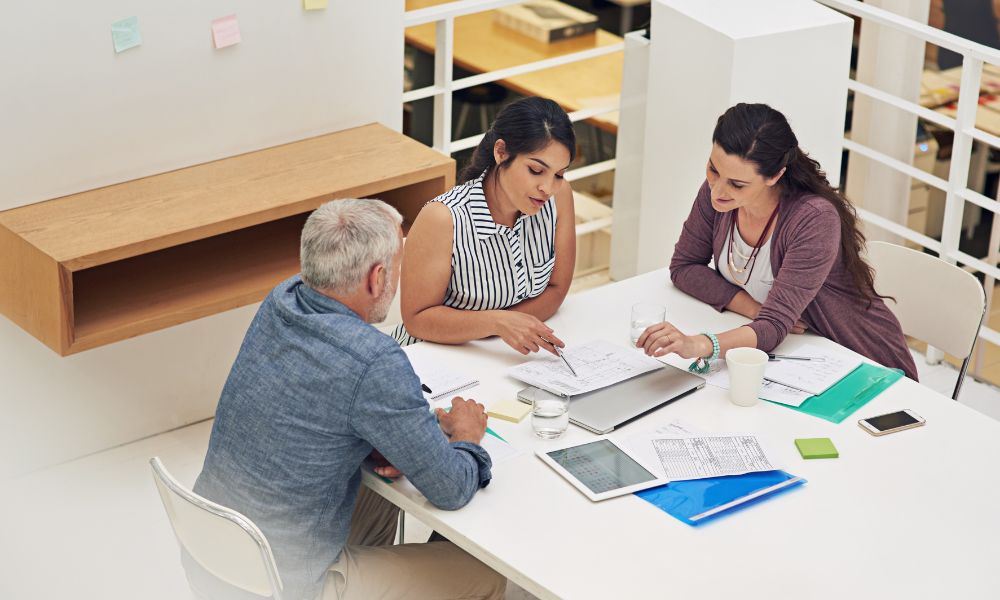 What is Included in Monthly SEO Services?
When it comes to online marketing, monthly SEO services are essential. They help your business rank higher in search engine results pages (SERPs), which in turn leads to increased traffic and conversions.
So what exactly does a monthly SEO service include?
AI Audit
Carrying out a website audit is essential to understand what needs to be improved. This will help you to focus your attention on the areas that will have the biggest impact – and align with your objectives from SEO work carried out by us.
Our audits use AI to score your website against key ranking factors. This will help to identify issues that need to be fixed, as well as opportunities for improvement.
On-Page Optimisation
After carrying out a complete SEO audit, our experienced team will work on improving your website's on-page SEO. This includes things like title tags, meta descriptions, and header tags.
On-page SEO is critical because it helps search engines understand what your website is about. By optimising your website for relevant keywords, you can improve your chances of ranking higher and bringing in more customers and sales.
Content Creation and Optimisation
One of the most important aspects of SEO is content. Creating high-quality, keyword-rich content is essential for ranking on search engines – and our monthly SEO services can achieve this.
Whether that's blog posts, categories and their products, home page content and more – we can help to create and optimise it for you. We'll work with you to create and optimise your content so it's targeted at your audience and designed to convert.
Link Building
Link building is another important aspect of SEO, and our monthly services can help with this too. By building links from high-quality websites, you can improve your website's authority and rank on search engines such as Google and Bing.
We'll work with you to create a link-building strategy that's tailored to your business. This will help to build links organically, so they're more effective and less likely to be penalised by search engines.
Reporting and Analysis
Finally, our monthly SEO services include reporting and analysis. This is essential to understand the progress being made and the areas that need improvement.
We'll provide you with detailed monthly reports, so you can see exactly how your website is performing. This will include work carried out, progress made, and areas for improvement.
If you're looking for monthly SEO services that can help your business succeed online, look no further than Neural Edge!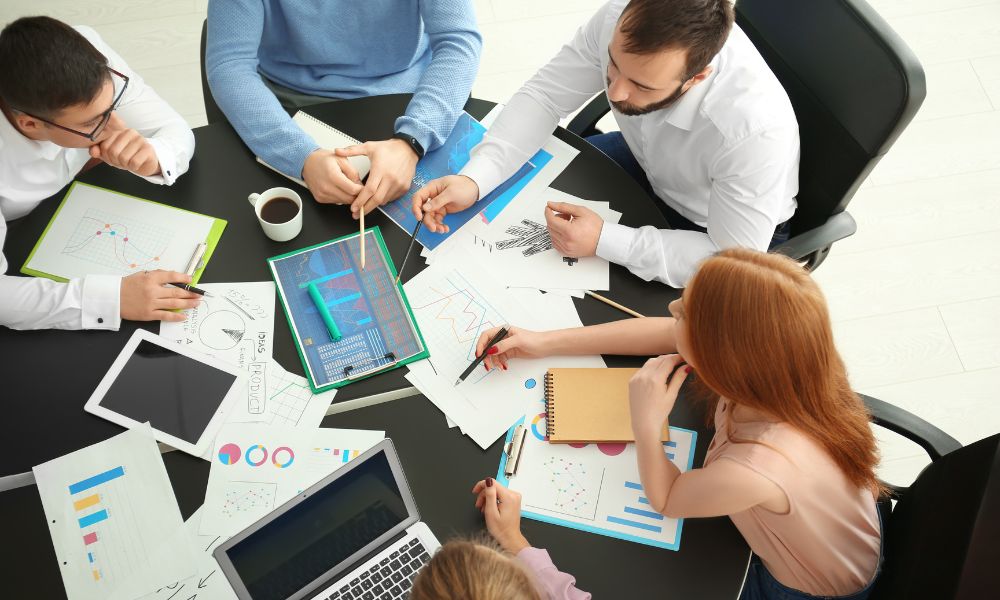 Contact Us to Learn More About Monthly SEO Services
Website visibility and ranking are essential for the success of any eCommerce business. That's why monthly SEO services are such a valuable tool.
Not only do they help your website rank higher in search engine results pages (SERPs), but they also help to keep your ranking high even as your traffic trend changes over time.
Contact us today to learn more about monthly SEO services to propel your business to the next level.
FAQs
How will monthly SEO services help my eCommerce sales?
One of the most common reasons businesses choose monthly SEO services is because they help your business get more organic search engine traffic.
This is because SEO specialists like Neural Edge will work diligently to improve your website's search engine ranking, ranking on search engine results pages (SERPs), and indexing speed.
This will result in more organic traffic coming to your site from search engine queries that match your business' niche and interests.
In turn, this will likely result in higher conversion rates as website visitors who are looking for specific products or services will visit your site instead of the competition.
Should I build an ongoing relationship with a reliable monthly SEO service provider?
There's no doubt that having an ongoing relationship with a monthly SEO service provider can be beneficial for your business in a number of ways.
First and foremost, it helps to keep your website on the first page of results for relevant keywords. This is because monthly SEO service providers work hard to build quality backlinks to your website from credible websites. These backlinks help to improve your website's search engine results page ranking, which can result in more traffic being driven to your store.
Additionally, monthly SEO service providers can help you boost online visibility by getting your website featured on popular blog posts, social media platforms, and other sites across the web.
Because of the high demand for quality online visibility among online shoppers, having a monthly SEO service can be a valuable investment for your business.
What types of analysis do monthly SEO services typically perform on my website?
Our monthly SEO services generally include the following types of analysis on your website:
1. We look for any potential issues with the code of your website, such as outdated plug-ins or HTML tags. This can indicate that you're not taking care of your website the right way and could be causing your site to rank lower than it should from a technical point of view.
2. Another part of our Monthly SEO services is analysing your website's on-page and off-page optimisation to identify any areas that need improvement. This includes identifying bad links that are pointing to your website, evaluating the design and layout of your website, and testing the performance of your website on different devices.
3. Finally, we'll audit competitor websites to understand what works well for them and what could be improved on your website. By doing this, you can take ideas from the best practices used by others and apply them to your own website to improve ranking and traffic.
How can weekly or bi-weekly SEO services help me improve my visibility in search engines?
When considering how weekly or bi-weekly SEO services can help you improve your visibility in search engines, the most important thing to remember is that our monthly SEO services are tailored specifically to your business needs.
We can help you rank higher on Google, Yahoo and Bing, correct broken links and increase clickthrough rates.