eCommerce is booming, and now more than ever, brands and retailers need to maximise returns from every channel, including SEO and search.
2023 has been a big year for SEO, with the introduction of AI features in the search result pages and new Google algorithm updates that further clamp down on spam content and bad links.
Some might feel it's all moving a bit too fast and that it's becoming difficult to define a solid ecommerce SEO strategy for 2023 with so much change.
However, we've spent years working on SEO for eCommerce websites and have seen a range of changes to how Google crawls, ranks and displays search results.
Trust us, while these changes are important if you're doing eCommerce SEO the right way you'll be completely fine and benefit in the long run.
In this post, we'll share our experience from carrying out SEO on eCommerce websites and offer our tips on eCommerce SEO for 2023.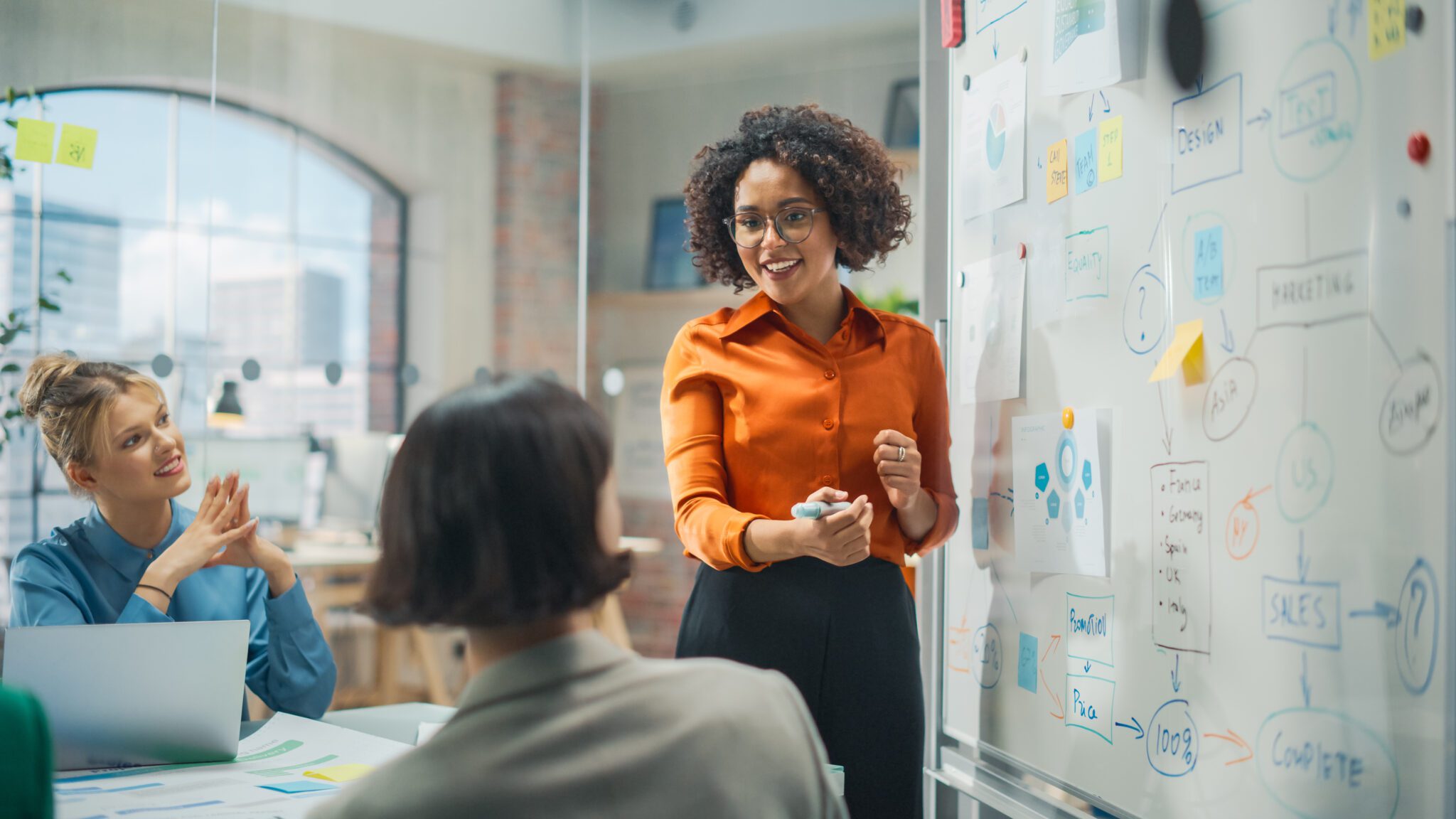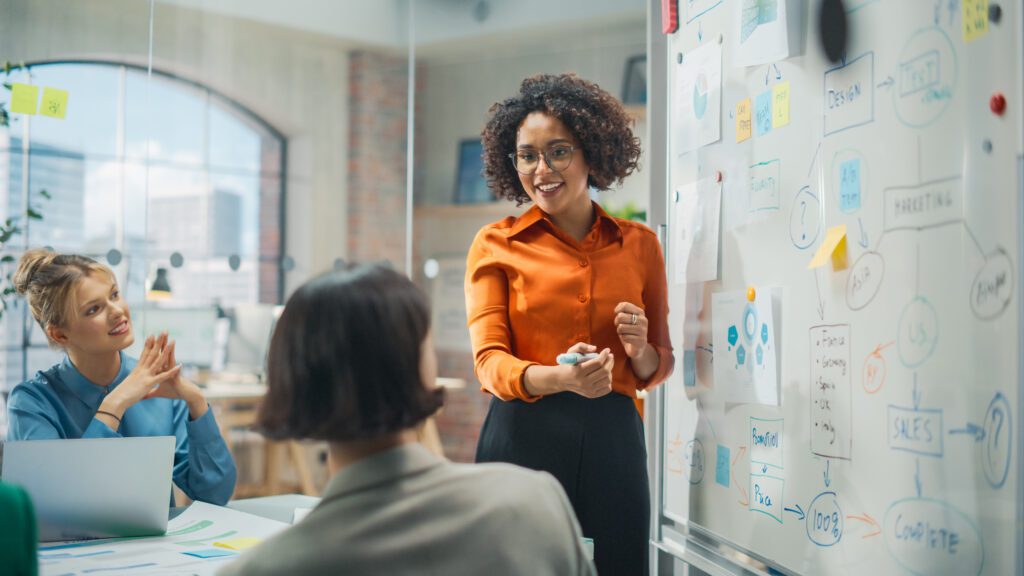 Building An SEO Strategy For eCommerce Websites: Goal Setting
The key to success for eCommerce SEO is strategy and planning. Before you can optimise your website, it's important to have a clear vision of what you want to achieve. This might include increasing traffic, boosting conversion rates, or improving user engagement.
Don't skip this step.
Get your goals on paper, and use them to guide your SEO efforts. Use SMART goals like "increase website traffic by 10% in 6 months" to help you keep track of your progress and measure the effectiveness of your efforts.
If you've got a large eCommerce site, focusing on specific product and category pages you want to push can be a useful starting point. Not only does it give your plan a focus, it means that when it comes to tracking results, you'll also have a very clear view of what's moved the needle.
Initial eCommerce SEO Audit
With your goals in place, you need to get a good view of what's happening with your store already from an SEO perspective. This means running a thorough SEO audit of your site to identify areas of improvement. SEO tools that are useful for this include ahrefs, Google Search Console and Screaming Frog.
Some key elements to look for as you conduct your SEO audit include:
Page loading times and overall website performance
Technical issues that may impact your site's search rankings, such as broken links
Missing meta title and descriptions
On-page optimisation factors such as title tags, H1 tags, and content structure
Which keywords drive traffic and sales
Number of referring domains and backlinks
Number of website pages in the Google index
Here at Neural Edge, we've developed our own unique 100-point audit that covers everything related to eCommerce SEO. It's completely free and can help you identify the key areas for improvement.
With your report complete, you should have a list of tasks you need to tackle that can be broken down into technical SEO, on-page SEO and off-site SEO. The next step is to prioritise these tasks, flesh out an eCommerce SEO campaign, and start working through them.
For on-site work, you can create a content calendar with keywords, content titles and links to the content when it's published. For link building, you'll need to start contacting site owners to look for placements. On the technical side, create yourself a Trello board or Slack to keep track of tasks and communicate with your devs if they need to support you with technical SEO fixes.
Essential Elements of an eCommerce SEO Strategy
By now, you should have a solid idea of where you will spend your time or budget for your eCommerce website. If you're using an eCommerce SEO agency, they should have done the audit and created a plan for you. If you're working on your SEO internally, you'll have a plan split into different areas of eCommerce SEO that you need to work on.
eCommerce Keyword Research
It's likely that the first place you'll start is with keyword research. Finding keyword ideas and search volumes requires using common ecommerce SEO tools like ahrefs and Google campaign planner to build lists of phrases you can target each page at.
Some of the most popular ways we find keywords for our clients are:
Audits of existing keywords
Competitor gap analysis
Pinterest and TikTok trends
Ideally, you should assign 2-3 similar keywords to each website page. This will stop issues like creating duplicate content and pages cannibalising each other in the SERPs.
If you need help with finding keywords for your eCommerce store or would like a review of what you rank for now, we offer this as a free service, so please get in touch to book your audit.
Technical SEO
Technical SEO is a big topic, and paying attention to good technical SEO practices is essential for eCommerce success. This includes everything from properly configuring your XML sitemap, setting up redirects, and making sure your pages are loading quickly.
This is usually our first port of call when we work with new clients. Tech SEO is the foundation of any successful SEO campaign; getting this right early on is important. If Google can't crawl your site or index it properly, then there's no point in spending time on creating great content!
Craig Townley, our head of tech, says, "I've been doing tech SEO for over 10 years and can't stress the importance of getting it right. Some fixes can provide you with an immediate boost of traffic and sales, which is ultimately the end goal! Site architecture and UX play a big part in tech SEO, so elements like the site navigation, page design and site speed all have an impact."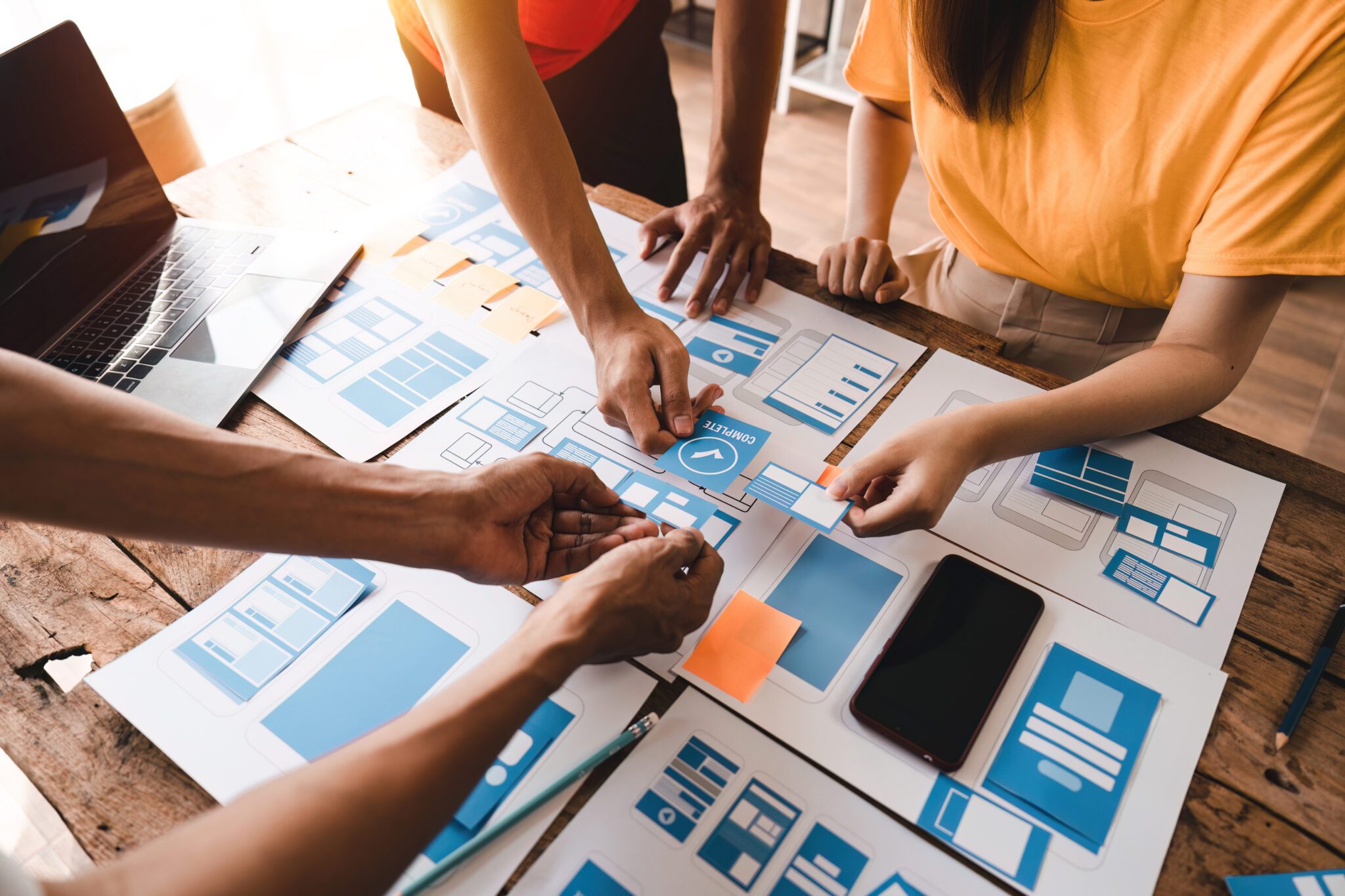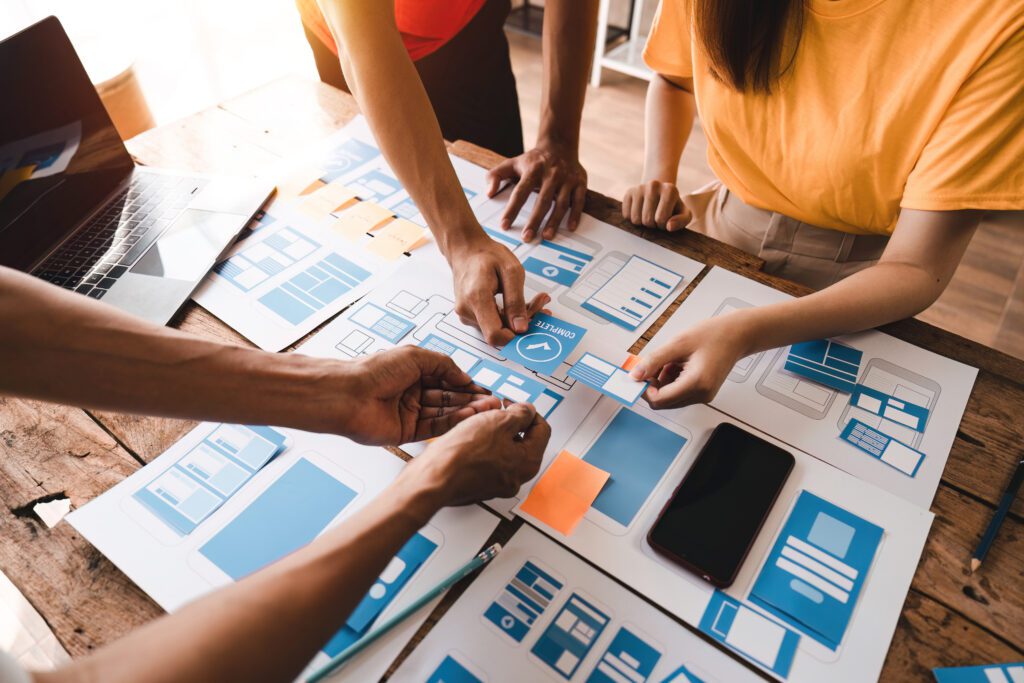 Internal Linking
As a side note to technical SEO, internal linking deserves its own shout-out. Linking between your eCommerce pages is another important way to optimise your site for search engines.
When you link to other pages from within your content, it helps search engines understand the relationship between those pages and can result in better indexation and rankings.
For most eCommerce sites, we'll do a thorough internal linking session early on to nail down the site structure and ensure that your online store is properly organised.
Page Titles & Meta Descriptions
From an organic traffic and SEO perspective, your title tags, meta titles and descriptions will be the first thing potential customers see from your business. As such, putting in the effort to make them stand out is essential because they have a high degree of influence on clicks.
Page and meta titles should be descriptive without being too long and should include keywords that you want to target for organic traffic.
The meta descriptions should briefly describe what customers can expect from clicking through and should include a call-to-action.
Meta title length: 50-60 characters
Meta description length: 120 characters (mobile), 160 characters (desktop)
You can track your metas' performance by looking at your click-through rate in Google Search Console. Any pages that have a low CTR might benefit from a meta title and description update.
However, it's important to remember that Google sometimes chooses its own meta to display, which means your data could be skewed.
eCommerce Category Page Optimisation
Another important area to focus on is your category pages. These pages can be SEO gold mines, as they're often the destination for users looking for specific types of products. Make sure that each of your product categories has its own unique and keyword-rich title, URL, and meta description so that it shows up in relevant searches.
We also like to add a paragraph of supporting text to clients' category pages with useful internal links to similar categories, buying guides and blog posts. Faceted navigation will also help users quickly filter down and sort products leading to a better on-page experience.
Including FAQs is another top tip. They can help with on-page conversions and offer the opportunity for your eCommerce category page to be shown in Google's featured snippets, driving more organic traffic and sales from SEO.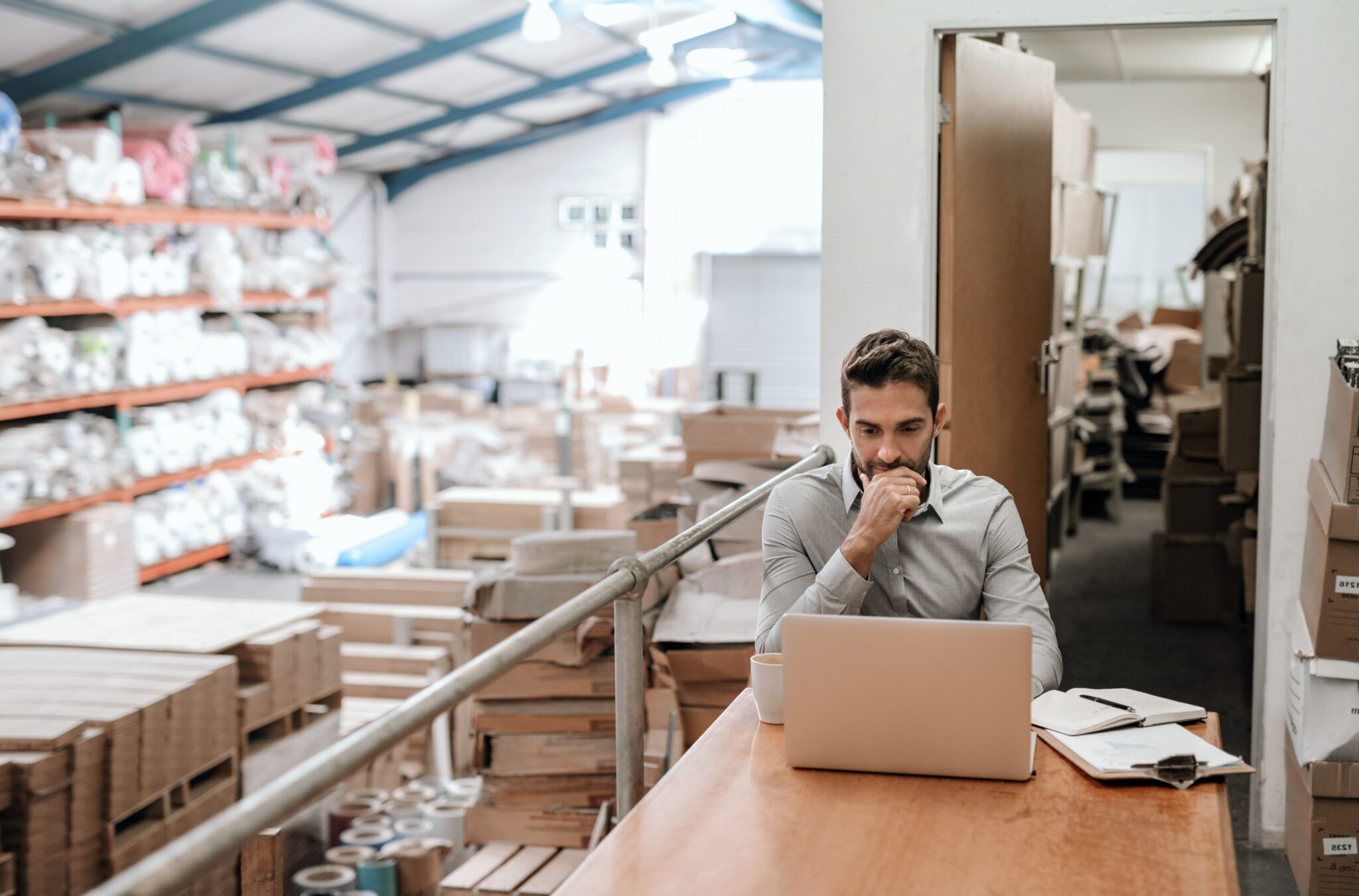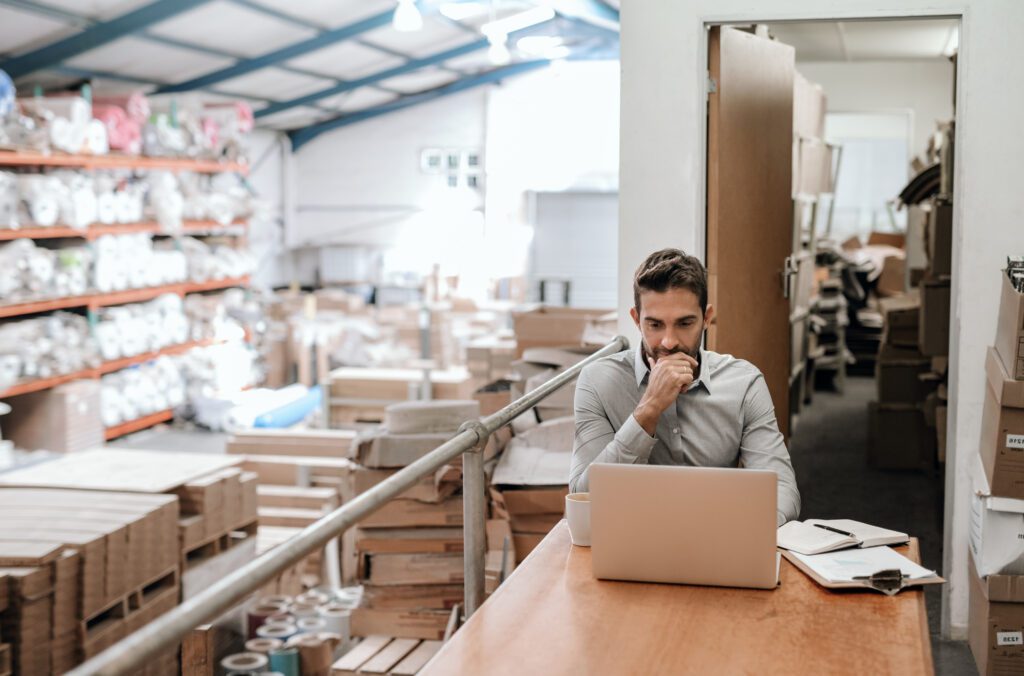 Product Page Optimisation
Product pages are where the magic happens, so optimising them for SEO is super important. You need to ensure that the buying journey is really clear for your target customer and that they can flow from the product page to the cart easily.
The key elements you need to think about optimising on your product pages are:
| | |
| --- | --- |
| Heading | Description |
| Product Titles | Include SEO-friendly product titles that are descriptive and use relevant keywords. |
| Short Description | Leverage this space to include keywords and a short and sweet description of your product's top benefits and features. |
| Long Description | Dive deeper into the features and benefits of your product and talk about how you made it, awards and why it's the best product on the market. |
| Delivery Info | Clearly showing delivery rates can help to drive up conversion rates so there are no shocks at the checkout. |
| Returns Info | Displaying returns info can help to make a customer feel confident that they're shopping with a reputable supplier. |
| FAQs | If you're hearing the same questions come up from your customers, add some FAQs to the product page to help people get the answers they need. |
| Reviews | Reviews are still the best way to convince people to buy and should definitely have a place on product pages. |
| Recommended products: | Upselling and cross-selling help increase average order value and boost revenue. Many platforms have built-in features that allow you to recommend products to customers based on their previous purchase history or what they're currently viewing. |
Landing Pages
For many eCommerce sites, landing pages are used to promote new products, sales and events. This means there's plenty of SEO opportunity to drive organic traffic and sales from these pages, which are likely already optimised for conversions.
These pages should include internal links to your other relevant products or categories so that users can easily find what they're looking for. They should also include calls to action to encourage customers to explore more of your site and make a purchase.
We often like to choose one target keyword for landing pages and build a campaign around it with additional blog posts and link-building activity.
Product Images & Videos
eCommerce is highly visual; shoppers need high-quality images of your products to be confident in their purchasing decision. It pays to get a professional to do your product photography, but if you're doing it yourself, make sure the images are sharp and clear. A light box and a decent camera will help you achieve some basic shots.
Video is also a great way to show off products in more detail than photos can – get creative here and think outside the box. There are plenty of ways to use video for SEO purposes, too; with YouTube, Vimeo and TikTok, it's never been easier to get your content out there.
Lifestyle and marketing photos are another way to bring your products to life. If you're planning a new campaign, get your creative juices flowing and think about the best ways to showcase your products to your customers in the real world.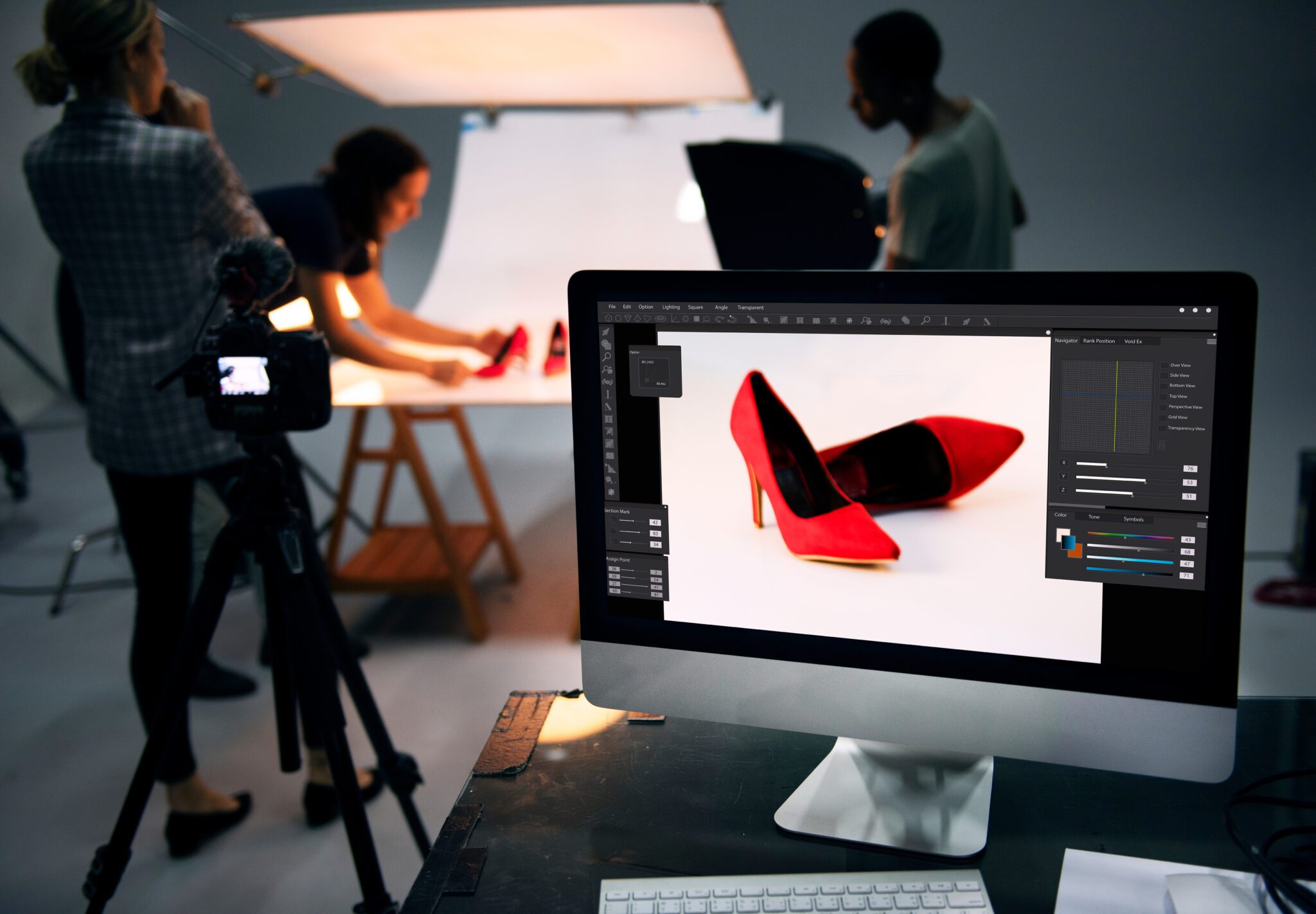 Link Building To Your eCommerce Store
Link building is an essential part of any successful eCommerce SEO campaign. You need to build a network of relevant links from high-authority websites that are related to your products and industry. This helps to increase trust in the eyes of Google and will boost your organic search rankings.
Start by searching for the phrases that are relevant to your products in Google, then make a list of websites that rank well for those terms. Create relationships with these sites and request links from them; this could be in the form of sponsored blog posts or reviews – it's up to you.
Digital PR is another powerful way to increase brand awareness and domain authority.
We create releases using data from a range of sources and craft interesting stories that journalists love to pick up and feature. Most recently, we got coverage on Business Insider and Yahoo, both DA 90+ websites, which greatly impacted site DA and referral traffic.
Making The Most Of Blog Posts
One of the best ways to make use of blog posts on your eCommerce site is to target long tail keywords with a search intent of researching or consideration. Your eCommerce product pages and category pages will be doing a great job of catching users when they're most likely to buy, so blog posts help to engage earlier in the process and add users to your remarketing and email lists.
When we write blog posts, we always include product carousels and calls to action to help increase the chances of generating a purchase. On numerous occasions, we've helped clients double the traffic coming to their blog with a well-defined content strategy and can say it definitely works!
Repurposing blog content for social media and other platforms is also a great way to get more bang for your buck from SEO content.
"Matching user intent with the content of a blog post is crucial for success. It's a skill to carefully balance SEO with great copywriting, and it always pays off," says Leah, our head of content.
Reporting Back On Your SEO Strategy
After you've implemented your SEO strategy and made all the necessary changes to your eCommerce store, it's important to track your progress to ensure that your efforts are paying off.
There are a number of different tools and marketing metrics that you can use to do this, but some of the most important ones to focus on include:
Rankings: Track the position of your target keywords in search engine results pages (SERPs) over time to see how your store is performing.
Traffic: Monitor the number of visitors coming to your site from organic search traffic and track any changes that occur after you've made SEO-related changes.
Conversions: Keep track of how many of your visitors are converting into customers and identify any areas where you can improve.
Backlinks: Check which websites are linking to yours and analyse their quality, along with the anchor text they're using.
Revenue: Using GA4, you can accurately track which pages are driving revenue and match your activity with changes in sales
Overall, it's important to stay focused on your goals for your eCommerce store and regularly assess your progress against them. By doing so, you can make any necessary changes and continue optimising your site to drive more traffic, sales, and revenue over time.
We recently spoke at an event about the importance of measuring your marketing metrics and creating KPIs as part of your strategy. Many of the audience found that setting objectives was challenging, and understanding where to get data and which tools to use is becoming increasingly confusing.
Our recommendation is to work with tools like Looker Studio and make use of their powerful reporting tools. Once you have the essentials in place, including GA4, Google Search Console and Looker Studio, you can build a marketing dashboard to easily track your progress.
We're experts at building dashboards and reports and offer an affordable and comprehensive dashboard-build service. If you need more visibility on what's happening on your website, get in touch today for a quote!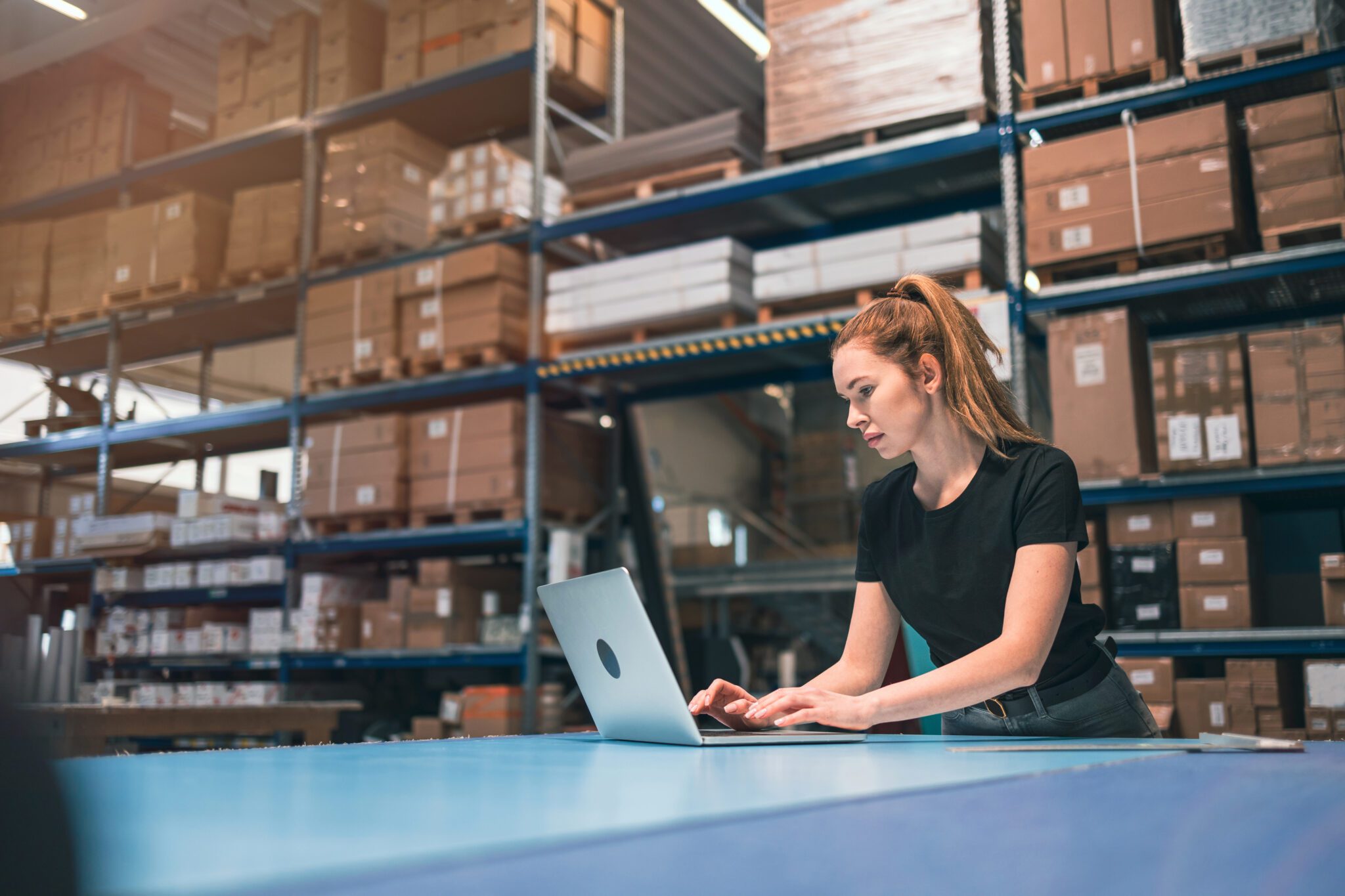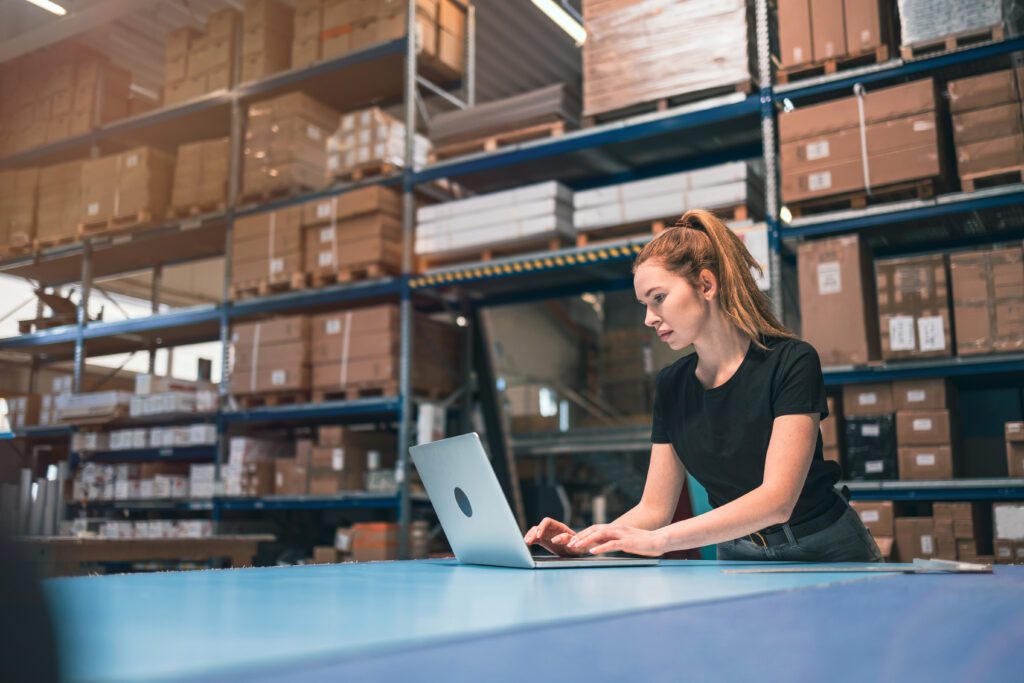 Summary
As an eCommerce store owner, implementing a strong SEO strategy is crucial for driving traffic and increasing sales. This involves optimising your site for relevant searches by including keywords in your content, images, videos, backlinks, and more.
Other important elements to focus on include blog posts, internal linking, recommending products, and tracking your progress with metrics like rankings, traffic, conversions, and backlinks.
Whether you're just getting started or have been optimising your site for some time, it's essential to stay focused on your goals and make any necessary adjustments along the way.
With a solid SEO strategy in place, you can drive more traffic and conversions to your eCommerce store and boost your bottom line.
If you need help with your SEO strategy or are looking for someone to manage it for you, contact us today. We specialise in SEO for eCommerce websites and can help you take your store to the next level.