What makes LinkedIn the perfect channel for B2B lead gen? With over 900 million members, it's the go-to platform for professionals looking to network and build relationships with other key players in their industry.
As such, it offers businesses the ideal opportunity to reach out to a highly targeted audience that is likely to be interested in their product or service.
Using InMail For LinkedIn Lead Gen
LinkedIn offers a number of ways to reach your audience, including sponsored content, InMails, and company pages. Of these three methods, using LinkedIn's InMail feature is the most effective for lead generation, and that's the one our LinkedIn experts use to build a solid pipeline.
InMails are sent directly to a user's inbox, providing an opportunity to connect with them in a more personal way than sponsored content or a company page can offer. It also allows you to track responses in real time, helping you to identify leads and quickly follow up on any opportunities.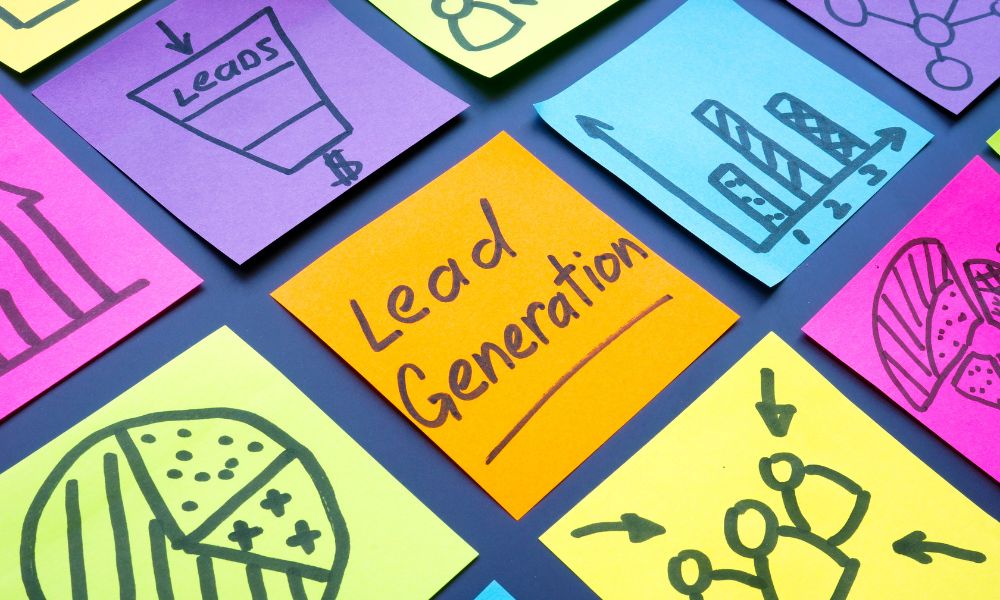 Our LinkedIn Lead Generation Services
As LinkedIn lead-generation experts, we've developed a comprehensive LinkedIn lead-generation process that can be tailored to your specific business needs. Our team of experienced professionals will work with you to create an effective outreach campaign that targets key decision-makers and includes InMail messages, LinkedIn posts and company page promotion.
With our services starting from £750 per month, our LinkedIn lead generation packages offer an affordable solution for businesses looking to grow their customer base. We also provide ongoing analysis of your campaign data, so you can measure its success and adjust it as needed.
Do you need to generate more business using LinkedIn? We've helped businesses generate full pipelines and win £100k+ new business with our LinkedIn lead generation services. Send us a message using our contact page and take advantage of one of our fantastic LinkedIn packages.
What's your LinkedIn Lead Generation Process?
The process we use to generate leads for your business can be broken down into six core steps which include:
Initial LinkedIn Profile Audit & Analysis
We start by looking at your existing LinkedIn profile to see where improvements can be made to make your profile more compelling for potential customers. We'll also look at your existing connections to identify key decision-makers and influencers.
Optimise LinkedIn Profile & Page
We'll help you to create a LinkedIn profile that stands out from the crowd and ensure your company page is optimised for maximum visibility. This includes optimising elements like your photo, bio and tagline, as well as setting up appropriate content, keywords and links.
Build Targeted Audience Lists
Next, we'll create a list of target contacts relevant to your business, which we'll use as the basis for our outreach campaign. We'll research people based on their location, job title and industry, so you can be sure you're targeting the right audience. This will be done in Sales Nav and can be shared with other sales reps in your team.
Develop Campaign Messaging
With a clear audience identified, our team will develop compelling messaging that resonates with your target contacts. We'll use language that speaks to their needs and create personalised content that piques their interest. An offer of a free audit or review can also be a great way to start conversations.
Implement, Track & Manage
With your target audience and messaging in place, we'll launch your campaign and track results in real-time. Leads will be inputted directly into your calendar or CRM, giving you visibility of your pipeline and enabling quick follow-up.
Optimise & Scale Your Campaign
The final part of our circular process is optimising your campaigns based on the results we've tracked. We'll measure the performance of each campaign and adjust as necessary to ensure maximum ROI for your business.
Our LinkedIn experts have spent years perfecting the process, and we don't use any automation, which is banned by LinkedIn and can have a dramatic impact on your account and ability to generate leads if you get caught.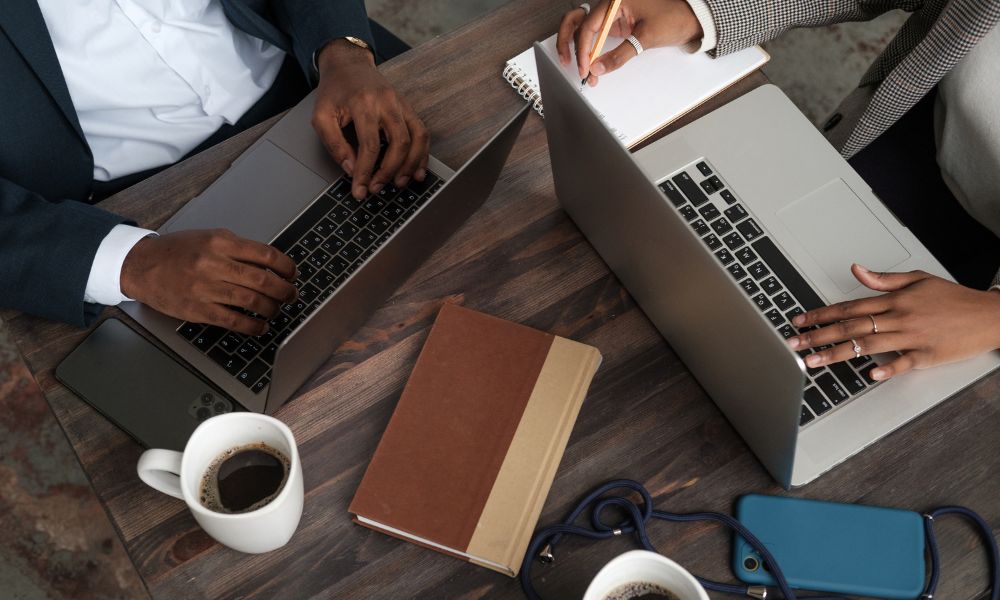 What's The ROI Of LinkedIn Lead Generation Campaigns?
The ROI of a campaign will be different for every business. This is based on a number of factors, such as the size of your target audience, the number of leads you generate, how many leads convert into customers and your average order or contract value.
However, our experience shows that campaigns created with our process have a higher conversion rate than any other form of lead generation. We typically see an ROI of up to 10x the initial cost, making it a highly effective way of growing your customer base.
ROI Example
To give you a quick idea of the ROI potential from our LinkedIn lead generation service, we've given a typical example of possible results.
LinkedIn Lead Generation Agency: £9,000 per annum
Leads generated: 120
Leads closed: 20
Average contract value: £10,000 (annualised)
Total ARR generated: £200,000
Is LinkedIn The Best B2B Lead Gen Channel For 2023?
There's no doubt that LinkedIn remains the go-to platform for B2B lead generation in 2023. With the right lead generation strategy, its highly targeted audience and powerful outreach tools offer businesses an effective way to find new leads and close deals.
Navigating LinkedIn and Sales Nav can be tricky, which is why it pays to work with LinkedIn specialists like Neural Edge to get the most from your budget and campaigns. Get in touch for more information and a no-obligation discovery call.
LinkedIn Lead Gen FAQs
Still, got questions about generating leads on LinkedIn? Don't worry; our experts have answered the most common questions below.
Is LinkedIn Right For My Industry?
LinkedIn is an excellent platform for B2B lead generation, regardless of industry. With its advanced search and targeting capabilities, it offers businesses the opportunity to connect with prospects across almost every sector using Inmails.
Do I Need To Pay For LinkedIn Ads?
No, you don't have to pay for ads on LinkedIn. While sponsored content can be a useful tool, InMails and company page promotion are free to use and can be just as effective for generating LinkedIn leads. We do require you to have a paid Sales Nav account which is around £80 per month, so we can reach as many people as possible.
Does LinkedIn Work For Small Businesses?
Yes, LinkedIn offers an opportunity for small businesses to reach potential customers in a highly targeted way. With the right content, targeting, and outreach strategy in place, it's possible for even the smallest of businesses to make a big impact on the platform and generate qualified leads.
How Long Does It Take To See Results?
The time it takes for your campaigns to start producing leads will depend on a number of factors, including the size and complexity of your target audience. Generally speaking, you should start seeing results within two to four weeks. We provide ongoing analysis and tracking to ensure you get the results you need.
Do You Offer Any Guarantees?
We don't offer any guarantees as lead generation is a complex process, and many variables can affect performance. However, our experienced team of LinkedIn professionals will work with you to ensure your campaigns generate a maximum return on investment.